Telematics: Combating Rising Logitics Costs
We live in a world dominated by data.
Applications track where you go, watches track your health, speakers track your voice activity. Data is and always will be, the future. In a world where all personal data is collected and sold for unknown purposes, we, as people, are increasingly hesitant to give anything away. Is there a way we can ethically collect data to improve the quality, while reducing costs, of an industry?
Enter telematics, a convergence between the fields of telecommunications and computer informatics. And because of the sheer power and profitability of implementation, no field is more synonymous with telematics than logistics.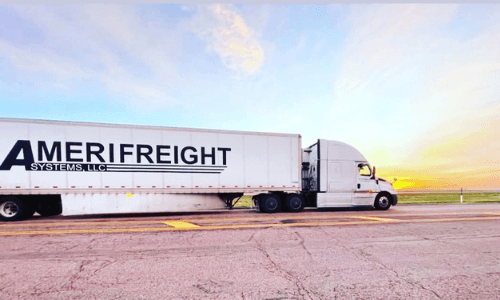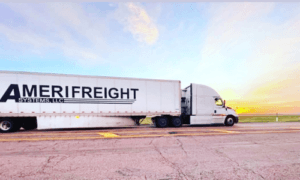 Control unit (TCU) and OBDII dongle based solutions into fleet management systems not only aid fleet owners to better analyze their entire fleet from a single interface but also helps them monitor driver activity. Fleet managers can track and gain insights into the driver's behaviour such as over speeding, fuel consumption, excessive hard braking and stops. Furthermore, effective route planning to ensure timely delivery of consignments can be done for saving both time and money for businesses (Jungleworks).
More advanced implementations help fleet managers analyze telematics data to control costs and provide risk assessment, which helps organizations stay agile and maximize profitability.
Shippers spend $800 billion a year on transportation and logistics for goods worth about $14 trillion. In many cases, the information that motor carriers provide to their customers about shipments in transit is only, if not more valuable, than the content itself. Motor carriers are increasingly providing their customers with status updates directly from telematics platform trailers. The requested data is often not only the location but also the condition of the cargo. Businesses that are provided richer information by their shipping providers have the market advantage, especially for high-value and perishable shipments.
LOCATION-BASED INTELLIGENCE
Fleets may have a contractual obligation to keep a certain number of trailers at the customer's location. An automatic daily report can notify the operations manager if there are too few trailers in a single location. Geofences, or virtual perimeters signifying real-world geographic areas, help carriers manage trailer sets across their network to optimize equipment purchase and sale decisions, identify which locations they will pull trailers from, and strategically position their assets to benefit their clients. If a truck has a maintenance issue, fleet managers can use geofencing to find the nearest available driver to keep an operation running on time.
ELIMINATING "IN-YARD" TIME DELAYS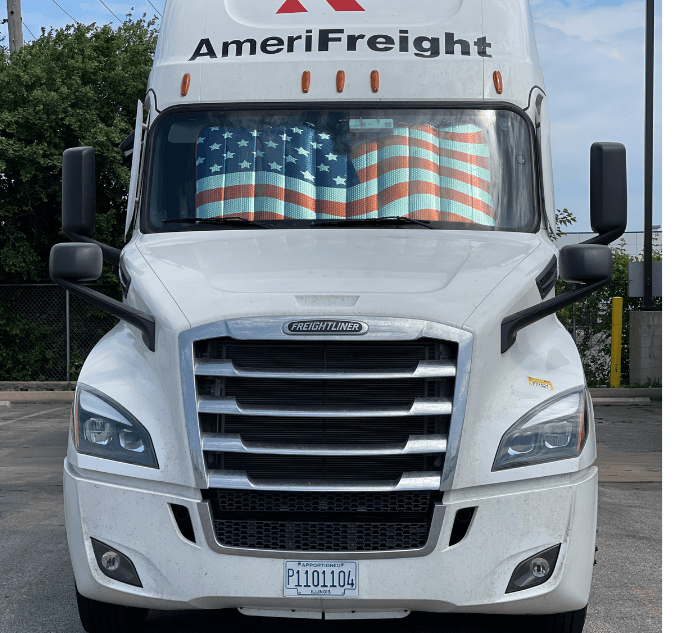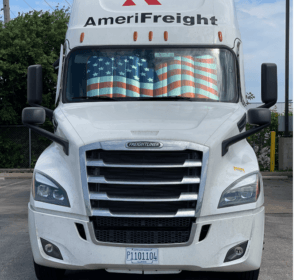 Since 2019, shipping delays have only grown larger, however companies that use providers that analyze fleet telematics can properly mitigate delays. One commonly mitigated delay is time drivers spend in trailer yards. For example, hauliers are able to provide their drivers with the exact location of trailers in the yard, thus eliminating the time and frustration spent searching for property.
PROTECTING CARGO WITH SMART SENSORS
New advances in cargo recording can instantly analyze complex datasets and simplify decision-making processes. For example, a volumetric load sensor and a camera can provide the fleet with accurate data on the capacity, filled or remaining, in their trailers. In addition to this information, the fleet can add, or remove, another departure to the route to maximize revenue or reduce costs. The sensor can also provide images of the load inside. Going beyond a simple loading/unloading condition to visualize cargo, fleets can determine when cargo status has changed or when damage has occurred.
PREDICTIVE ANALYTICS
Any business with growth in mind should aim to have foresight. Fleet management is highly competitive, and those that use the right tools, such as predictive analytics have the clear advantage. Whether it's predicting the probability of an event happening in future or estimating the accurate time, It can all be determined with the help of predictive analytical models. Predictive analytics measure various different variables which are analyzed to predict a trend in this type of analysis for example in fleet management predicting when a specific component needs maintenance can help in the efficient working of fleets and reduces overheads.
INCREASING FUEL ECONOMY
When using telematics, you can reduce fuel consumption by: Improving driver productivity by reducing vehicle idling time, speeding and harsh acceleration. Finding shorter routes to reduce total miles driven. Detecting engine issues that could be contributing to high fuel spending.
The cost of fuel is high, and it skyrockets the price of shipping even higher. Providers that effectively analyze their telematics data can effectively reduce fuel consumption by improving driver productivity by reducing:
Vehicle idling time

Harsh Acceleration

Speeding

Swerving
This may not seem interesting if you are a business looking for a shipping provider, but those cost savings are directly passed down to the shipper, greatly reducing the burden associated with hauling products.
PREDICTIVE MAINTENANCE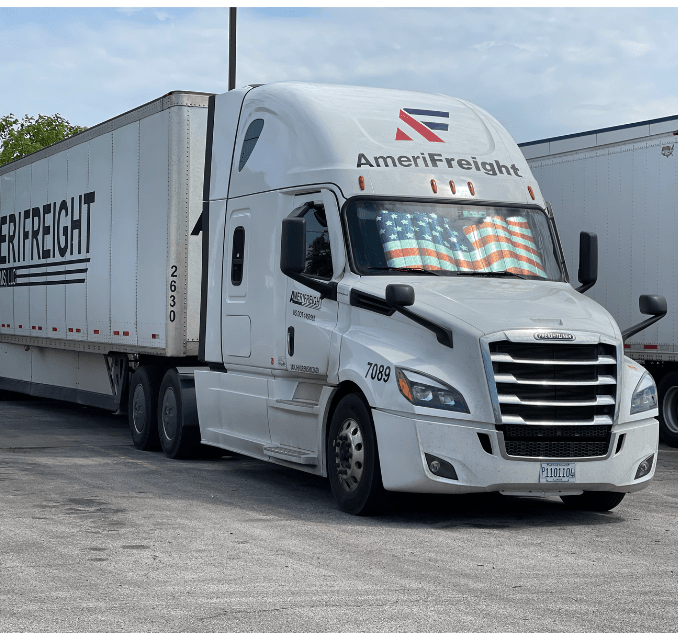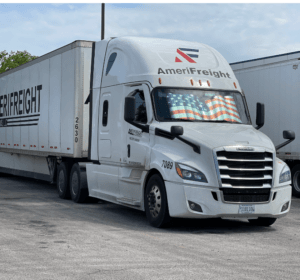 Remote diagnostics of key trailer components allows companies to implement preventive maintenance plans based on actual wear rather than mileage, allowing them to plan service more efficiently and reduce downtime and maintenance costs. Current vehicle geolocation saves executives valuable time, helping them optimize vehicle and equipment rotation, and thus vehicle life, which lowers overhead and costs to shippers.
CONTROLLED LOAD QUALITY
Some loads, such as those containing perishable goods, require extra special attention in transit, usually via the use of refrigerated trucks. Even a minor change in temperature could ruin the load, and be catastrophic to a businesses bottom line. Telematics combined with AI-technology can monitor the health of the refrigeration systems, and plot an immediate detour to the nearest facility or fleet vehicle ready to transfer the load to avoid loss, while minimizing delivery delays.
To learn more about how Amerifreight protects your shipments while keeping your cost to a minimum, contact a representative at:
+1(877) 200-4225